Patsy Schierlmann - Chairman, Americanism Committee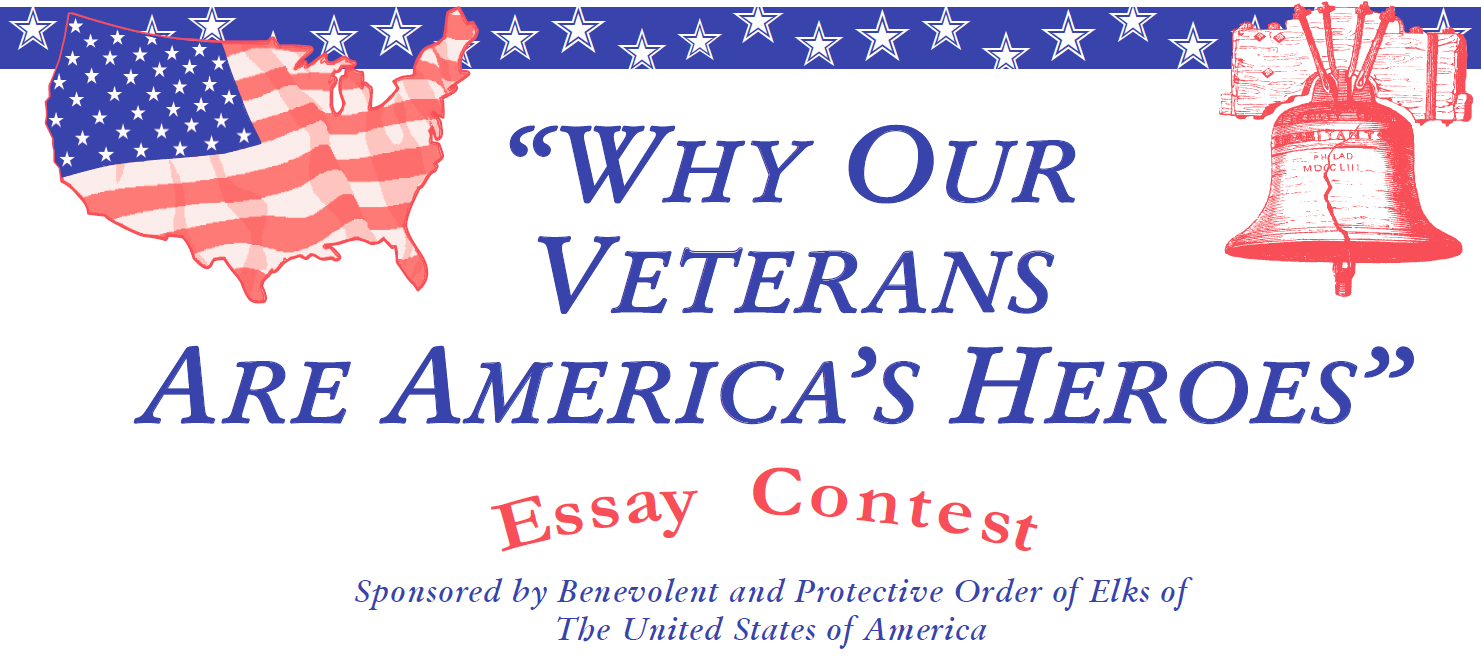 Loudoun 5th - 8th graders are invited to participate in the 2017 essay contest.
Submit a 250 word essay on the theme: "Why our Veterans are America'Heroes". Entry deadline: December 31, 2017.
Application Submission Information:
Sponsoring Elks Lodge: Loudoun Elks Lodge #2406
Address: P.O. Box 1397, Sterling, VA 20167-8441
Contact Person: Patsy Schierlmann
Phone Number: 703-606-6660
---
© Copyright 2017 Loudoun Elks Lodge 2406
This website is administered by G. Cox.
This page was last updated 11/27/2017.